Method No. 1
If you have a thin band ring/ wedding ring which fits perfectly on the chosen finger and hand, measure the inside diameter.
Compare this measurement with the table below in order to know the size of your ring. 
Our advice 
The standard adult size is 54. 


If you already have a ring that fits you perfectly on the chosen finger, use the first method that involves measuring the diameter of your ring. 


Don't tighten the strip too much when measuring your finger. 


Choose the bigger size if you are hesitating between two sizes. 


The majority of BB ring models are between size 46 and 60. Smaller and larger sizes are possible on request.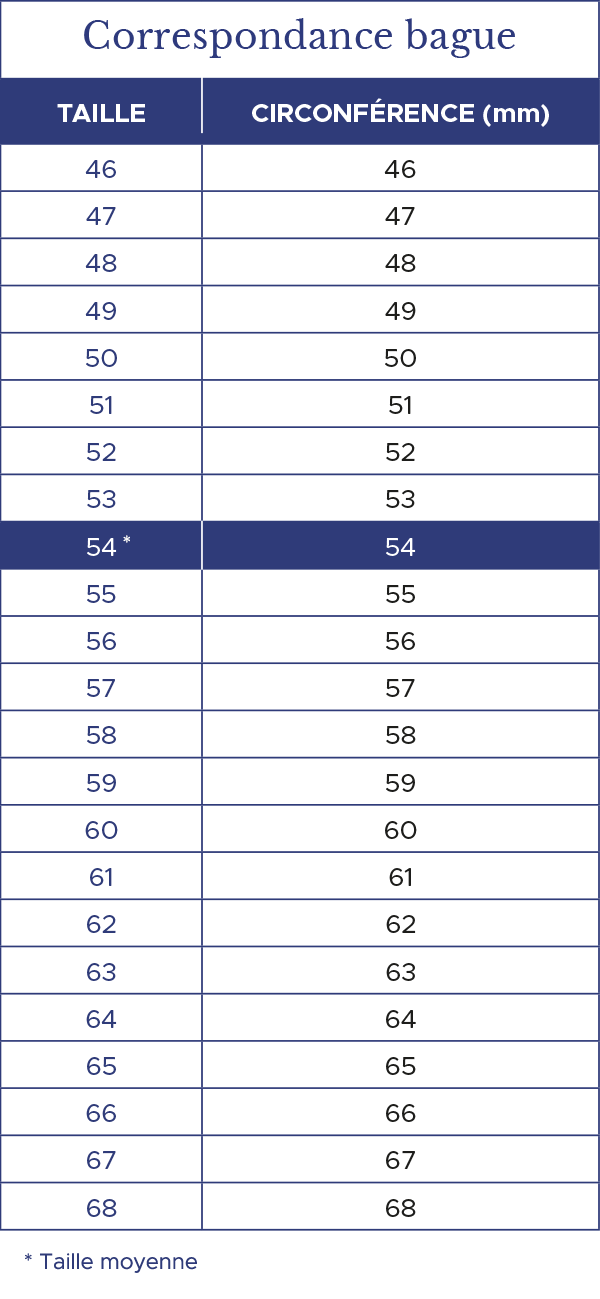 Method No. 2
Take a strip of paper to measure the largest part of your finger. Do not overly tighten the strip. 
The measurement in millimeters corresponds to the size of the ring. You can use the sizing table below.
Good to know
Not sure about your size? Made a mistake when choosing your size? Don't panic! As part of your order, you have the right to exchange your piece if it is not the right size (except for engraved jewellery).